Published: August 3rd, 2020
Author: Marie Elena
Is it time for vacation again?! Of COURSE it's time! Right after reading my last post about just how possible it is to domestically travel to those US national parks this year, even during this year of the pandemic pandemonium panic, your travel bug has taken off like one of those flies the size of your big toe that's been stuck in your house all day!
You know…the one that you can hear from 3 rooms away but can never find?!
Well, just like that fly, YOU TOO have been stuck in the house for entirely too long and you ALSO yearn to land that window seat once more.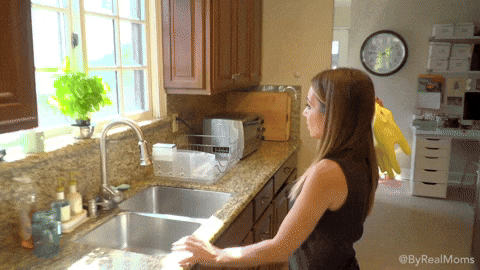 So you're ready. You've got enough hand sanitizer to fill up an entire Olympic-sized pool and you now hoard masks like the villains revealed at the end of a Scooby Doo episode.
By the end of 2020, anyone who dares to utter to you the words "Zoom meeting", "air five", "period of uncertainty", "new normal." or "we're having leftovers again for dinner tonight" just may end up with the same inevitable fate as that fly (eventually, anyway)!
That's IT! Someone pull up Skyscanner! You can't handle it anymore! Your sanity limit has officially maxed out and you're in adventure debt up to your eyeballs. You're booking that 19 hour flight to Bora Bora.
RIGHT. NOW!
"Can someone please go get your debit card out of your wallet with the excess $5,000 on it?"
"Oh, and bring over that 5,000 miles of free bonus flight miles while they're at it. You're going to need that for the check out process."
"Kids?"
"Honey?"
What's taking them so long?! Gosh.
Oh wait…
OK, I promise I'm not writing this post to make you angry. My intention is actually to do the exact opposite. My goal is to help you travel both domestically AND abroad as soon as you possibly can during AND after this "new normal" (You hate me already now, don't you?!).
While it may feel like your "old buddy travel" has gotten into trouble, expelled from school and sentenced to prison for life, it didn't.
It just got suspended for a little while and has just been hanging out with that fly that hasn't moved since March!
Full on travel will be back.
And when it DOES come back, THIS time you'll be more prepared than you EVER were.
Prepared physically.
And best yet…prepared financially.
So where do we begin? You already know where you want to go, you check the status of flights and borders each morning and you've been skipping out on life's simple pleasures like feeding that Starbucks addiction in order to stow away the cash you need for your trip.
You're doing everything you possibly can be doing to prepare to travel more, right??
Well…not quite.
First off, skipping your daily Starbucks is dangerous. Don't do that. Just turn it into a contribution to your future trip!
Wait…what??
Yes! Let's start with this wonderful little concept of travel rewards credit cards:
Don't let something as necessary for the soul as travel be something that bears the burden on your wallet and your mental sanity during daily life. Experiencing the world shouldn't just be a "privilege." It should be a basic human right. That is why I'm here today to give you the scoop on how to own that right without banishing your bank account to also hang out with that idle fly for several months at a time.
Now. I simply must be honest with you. I've never been one of those borderline Schizophrenic couponers and I definitely have never been one of those individuals who devotes somewhere upwards of 10 minutes of time contemplating two gas prices with a difference of only about four cents (I never understood the appeal of this!).
And I shamefully admit that when it comes to banking, I've notoriously continued my same predictable trend and have never likely been spotted condemning myself to solitude studying things like "best interest rates" or even "annual fee comparisons" when selecting which bank accounts to go with or which credit cards to use.
These things, unfortunately, have never been a strong suit of mine. But as luck would have it, I married a strong financial analyst who wears the suit!
Kidding! I'm really not that bad.
But I've definitely learned a LOT and come a LONG way since my college days of overdrafting my bank account!
An 18-year-old with a bank card is a dangerous thing!
Also, my husband IS a financial analyst, so…
Anyway, even though my personal hobbies don't exactly include creating spreadsheets of bank card perk comparisons, ironically enough, I'm totally into the ins and outs of TRAVEL credit cards!
Me?? Interested in something travel-related?? No. WAY.
Travel credit cards are a little different.
They're FUN.
They're fun because the end result of having selected the right card doesn't mean you "pay off your student loans 3 months earlier than you otherwise would" or you "get that 3% off of gas on your commute to work everyday (If this is even a thing for you now!)."
THESE types of cards get you things like free flights, free miles, free access to airport lounges or hotel perks!
They also can get you reimbursement on that hotel, five Uber rides and new plane ticket you were forced to purchase due to that "insert budget airline" flight that you "missed" AGAIN due to THEIR incompetence! Sound at all familiar??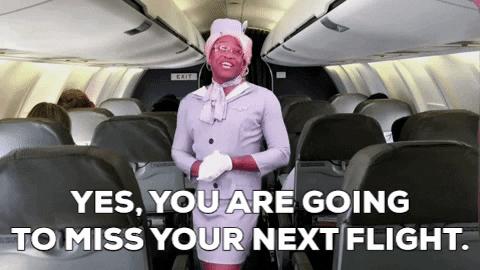 I had always HEARD of these "travel hacking tips" all over the internet. I used to think this was some type of complicated "cheating the system" process only known by "more professional bloggers" making scads of money with secret "ins."

But a couple of years ago, my husband and I got our first travel perks credit card, the Chase Sapphire®, and I discovered I was WAY off the runway on that thought.
I discovered that I had been missing out on a critical "necessity" for anyone like me who basically wants to live out of a suitcase all year.
I began to wonder how ANYONE could afford to travel without having these extra perks for simply doing everyday things like grocery shopping!
But in all seriousness…those panic toiletpaper buyers would likely be set to travel the world indefinitely once the pandemic pandemonium is done. I may have just had an astounding revelation! They're secretly gearing up to country hop for life!
Ah yes, it all makes sense now!
I know what you might be thinking. "WHY OH WHY do you continue to write about travel DURING THIS PERIOD OF UNCERTAINTY?!?!"
Before you go hating me for putting those vile words into your mouth, listen here! Now IS the time to be thinking about getting one of these handy dandy little cards because NOW is the critical period to begin BUILDING things like points and rewards for your future travels!
You can contributing to your future travels now during your current domestic travels to those national parks.
You can contribute when you spend that four extra cents at the gas station.
And yes, you can even contribute by fueling that caffeine addiction!
So you're sitting there on your 10th cup of coffee perusing the various travel cards for the 6th consecutive hour and you're already feeling insanely overwhelmed, anxious and uncertain about which one to get (OK, maybe that most recent Starbucks trip wasn't such a great idea after all!).
Let's talk about some basic information to consider before your caffeine buzz begins to fade slowly into "maybe I'll take a nap first and do this later."
What do you want out of your card?
Is it mostly important to you to have some pretty sweet hotel perks?
How about car rentals because you absolutely LOVE road trips?
Maybe you'd rather just have general travel credit each year.
If your end goal is still to make that journey to Bora Bora, then maybe you'd opt for a card that gets you the best miles on your favorite airline (and yes, some cards are specifically tailored to companies such as Delta or Southwest).
You see, these travel credit cards can be optimal for many different areas under the big travel umbrella and most of them will allow you to earn "points" just by using the card on everyday purchases. These points can then later be redeemed specifically for the purpose of travel.
So depending on what your everyday life looks like and your future travel goals and preferences, YOUR ideal card might be one that gets you to the most countries in a year while your neighbor, Nancy, down the street, who absolutely detests hostels but loves luxurious foot baths in 5 star resorts, might opt for the card with the best hotel perks!
Basically my point is that it's important to do your homework before you go signing any paperwork!
Now let's talk about a few more factors to consider on a basic level.
Bear in mind that credit card companies know exactly why you want a travel card and they want to make a little money off of your wanderlust.
After all, if YOU get to be out exploring the world because of THEIR cards, at least they should get an extra few drinks at happy hour out of the deal, right?!
That being said, it's important to look at factors like annual fees, interest rates for not paying your balance in full each month and things like balance transfer fees or foreign transaction fees (Although I find that most travel credit cards are smart enough to not charge you for using your card abroad, it's important to still check!).
Oh, and just to be sure you're not some bum off the street looking to "buy" a few Starbucks franchises and then never pay your debt, the credit card companies will check your credit score, so the better your track record is, the more likely you'll be approved for the card you want.
Uh oh. Now you feel even more stressed! I just gave you factors you didn't even think of! How is that going to help you decide at ALL?!?! Your "period of uncertainty" just hit a new milestone!
I'm just teasing. I wouldn't do that to you without giving you a nice simple solution.
I'm not going to reinvent the wheel here.
Luckily for you, U.S. News and World Report predicted your predicament and has conveniently put together a nice little visual comparison of this information for you:
https://creditcards.usnews.com/travel#benefits-drawbacks-travel-rewards-credit-cards
If you're anything like me and you need to see it to believe it and you basically operate off of colors, visual stars and bold text, you'll definitely want to read their breakdown of options.
You will easily be able to compare and contrast cards based on factors such as:
-Overall U.S. News rating
-Annual fee
-APR
-Balance transfer and cash advance fees
-Foreign transaction fees
-Credit score needed to be approved for each travel card
And then, if you like what you see and you're ready to sign up, you can also do that right on the page!
I get it. You're a visual person like me. Here is a screenshot of one of the cards they talk about. This one just so happens to be the top-rated travel credit card out there and also the one I currently have and love. Here, you can see what U.S. News rated the card as well as the annual fee, the APR and the credit score needed to be approved for the card. Below that, the highlight benefits of the card are given.
So, for example, if you're feeling bold enough to have a date night out at a nice restaurant to discuss your Bora Bora plans and you decide to take a Lyft ride there so you can have as much celebratory champagne as you want, you'll be "saving for your trip" all while having a little too much of a good time, right?!
Let's take a look at this same card's cash advance fee and balance transfer fees. In other words, what is it going to cost you to take out the money ahead of time and use the card like a debit card and what are they going to charge you to transfer your money from one card to another? How do these fees compare to the other cards on the list?
As I mentioned, like many of the other travel perk cards, there is no foreign transaction fee on this one. Always make sure you check for this! We'll talk more about foreign transactions later on.
So again, U.S. News gives you a lovely little visual presentation so you can quickly reference each factor to consider before signing up.
Yay for pictures, highlighted text and a color-coordinated "apply now" button!
Assuming you aren't color blind, this little visual layout should ease some of that coffee-induced anxiety you had 5 minutes ago!
Let me talk here a minute about my personal experience with this particular travel credit card.
Aside from getting entirely reimbursed for my previously mentioned airport debacles when I traveled to Costa Rica this past February, let me also say that the Chase Sapphire® is totally conducive for the types of daily activities that my husband and I enjoy as it is.
For example, we can earn 2x the points for travel and dining-related purchases and what do we love more than date nights out to Mexican restaurants and trips across the country or a over a major ocean?!
And that's not all! If we use our points to book that next trip, we then get a 25% bonus in value for things like flights, rental cars. cruises or, quite literally, whatever floats our boat!
Need some more information about this card so you can be even more jealous?! If we don't feel like using the points for Chase-specific rewards, we have the option to transfer our points to another partner company like United, American Airlines or Hilton, for example, and use these points as a frequent flyer or as hotel points instead of Chase points!
Hint: If any of those partner companies are having specials or bonuses, this particular perk is of even MORE value!
Oh, and I almost forgot. If you already have a Chase card or you open another regular "boring, not-fun" card or another travel-related Ultimate Rewards credit card, you can transfer THOSE points over to your Sapphire account!
OK, I promise I'm done with this Chase-loving rant but I wanted to give you some examples of the types of things my husband and I personally love about having one of these travel rewards credit cards.
OK, so let's say you're still feeling a bit overwhelmed about all of your fun options. You basically feel like a kid in a candy shop or a panic buyer in a toiletpaper specialty grocery store. U.S. News has you covered once again! They highlight the top picks of cards based on your specific interests and needs right there at the top of the page!
For example, Nancy, the hotel foot bath-loving neighbor, might totally go with the Hilton Honors American Express Card for those hotel perks while maybe your Delta-die hard dad would opt to go with the Delta SkyMiles® Gold American Express Card!
It's kinda like they did research on their own research for you?!!
And…like…if you need more details than this…well. That's a done deal too!
Still feeling a tad bit overwhelmed and uncertain about how to maximize your benefits and strategize your rewards? And like…what if you make a mistake or you don't get the maximum benefits you can?!
Oh God! It's your college bank account all over again but worse because you might miss out on something more important than that post final exam beer: that post pandemic beer in the airport lounge!
Well, fear not (at least not about selecting your travel card). As you may have guessed, this same U.S. News article, once again, has you more covered than that weirdo in his own car wearing an N95 mask.

So the bottom line is if you love to travel or even if you just want a few added benefits to your life, there is a rewards credit card out there ready to meet your needs and make your life just a tad bit easier both today, in this "time of leftovers again for dinner" and also during the upcoming years filled with adventure outside of your kitchen.
When our buddy travel does decide he's tired of hanging out with Mr. fly, you'll be ready and waiting. It's YOUR turn to land that window seat!
And when this pandemic pandemonium panic HAS passed and you've landed in Bora Bora, you'll want to be sure your international spending isn't going to send you back to the poor house when you get home. You've, quite literally, come too far.
So let's be sure your credit card has NO FOREIGN TRANSACTION FEES!
Fast forward beyond the pandemic pandemonium panic to a now more "normal" time (Would this be considered "new normal" all over again??!). Borders are open and no one outside your household has hoarded any toiletpaper in the past few months.
You FINALLY step foot back on an airplane and arrive in that overseas location you were SUPPOSED to visit months or even years ago.
Your luggage arrived on time and you didn't have ANY flight cancellations or delays (Or if you did, you had a credit card that reimbursed you for the expenses, right?!).
You are on your way to that 5 star resort you booked basically for FREE that you funded solely on your expensive coffee addiction.
You're driving a rental car that was paid for before you even finished that rant at the rip off gas station that cost you four cents more to full up your tank.
And your travel bug FINALLY crushed that pesky fly on its way out of the house!
You pull out your phone to verify that you are driving the correct direction to your hotel (you never really do trust yourself on these things) but to your dismay, instead of seeing an arrow following along an animated road, you realize that you never closed out of your banking app and your balance has dropped $50 in the past 5 minutes!
Whaaaaaa……??
That cup of coffee and fly swatter that you bought at that airport convenient store during your layover in Tahiti SURELY didn't cost $50.
Did it.???
You didn't forget to check if your credit card had a foreign transaction fee…did you???
Uh oh…
Yes, having a travel rewards card is step one to being able to travel more freely without having to banish your wallet to a timeout in the corner, but if you forget to select a card without a foreign transaction fee, your efforts can be quickly undone in a single trip!
Those banking officials really want their happy hour drinks to be paid for…by YOU having an unhappy hour yourself enroute to your hotel on the other side of the globe.
Don't let this easily-avoidable incident happen to you and ruin that trip you've been so eagerly awaiting to take during that dark period of leftovers and Zoom meetings.
Luckily, U.S. News has you covered again (This time more covered than you're about to be if you keep looking at your phone while driving!).
https://creditcards.usnews.com/no-foreign-transaction-fee
Just like the article about the travel reward benefits, THIS article is all about avoiding those unwanted overseas surprises.
Once again, you can quickly use their report to scan between each travel rewards card to find which one is right for you. And again, lots of bold text and pictures for us visually-inclined folks!
As you see in the snippet below, you'll be able to quickly compare annual fees, APRs and additional perks and highlights of each card without reading paragraphs of information to find only a few sought-after words or numbers like "$0."
And the best part? You can find one of those "$0" under "foreign transaction fee" for ALL of the cards on THIS list!
And once again, in case you hate scrolling and need fewer options because you really never can make a decision (Ahhhh! But what if it's the wrong one?!), U.S. News has spelled out exactly which credit cards are best for your overall needs as a user.
For example, some cards are best for students (ones that don't overdraft their bank accounts on a regular basis, at least) while other cards may be preferred by your Southwest-solicitous sister Sue!
And, of course, neighbor Nancy still has her 5 star foot bath Hilton Honors card going strong and SHE didn't have ANY foreign transaction fees!
She's already on her 8th application of lavender essential oil and about 6 mint juleps and 7 layers of suds deep right about now!
And…of course…U.S. News gives you just a bit more detail on all of this information should you want to pretend you did hours of research completely on your own without jumping straight to the "top recommended list." right?!
Don't worry. I won't tell anybody. Everyone is too busy attending virtual events to question you anyway right now.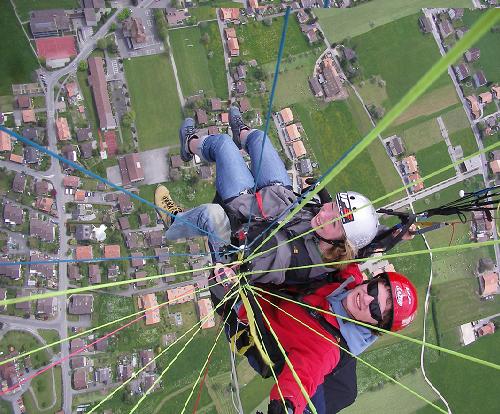 And again, if you still need a little clarification on what foreign transactions actually ARE and how you can choose a card based on your specific needs or travel interests, well, they help you along with this as well.
The bottom line is that there is SO much information out there. I'm not going to pretend to be an expert myself. After all, college really wasn't all THAT long ago, so I will leave you to the experts like U.S. News.
Everyone is at a different place in his or her life.
But if there is one thing I know it is that having the right credit card both at home and when you arrive in that airport across the ocean 19 hours away, is essential for making or breaking your financial situation when it comes time for your trip.
Some people are wearing masks in their own vehicles while others are nervously rocking back in forth in a corner "patiently" awaiting another adventure.
Some people choose to consume a month's worth of coffee in a single day while others are ditching the coffee for happy hour drinks at the expense of of your habit continuation abroad.
Some people are vowing to never step foot into another restaurant while others are still working at getting a month's worth of salsa stains from that local Mexican joint out of their jean shorts for the 8th time this year.
And some of us are just ready to live our lives as normally as possible and hope that we can let that fly out of the house and get that travel bug back on the map.
So may you never forget to live your life to the fullest by filling it with things that fulfill you, whether that be travel, adventure, virtual Zoom events, real life experiences, foot baths, more leftovers, Mexican food or 10 cups of coffee.
But no matter what, own what you love. Don't let it own you OR your wallet.
I'll Air five to that!