Get Away for a Day with Us!
Join us in traveling the world along with others who share your passions for doing new things and other creatives/entrepreneurs alike! See our upcoming Ohio day trip getaways below and sign up to join us on any one of them or more!
No lengthy commitments during periods of uncertainty. Just good old fashioned fun with others who share your interest and are dying to do something new!
All-Inclusive Cleveland Breweries and Food Day Excursion from Cleveland
Date: Saturday, February 20th, 2021 12:00pm – Approximately 7:00pm
Length: Approximately 7 Hours
Departure Point: Puritas- W. 150 Rapid Station – 4200 W. 150th St. Cleveland, OH 44135
Description:
Have you ever wanted to explore your own backyard or check out the hidden gem (but also well-known) restaurants and breweries around Cleveland? Whether you're from the area or not, if you love to try local beers and you have a big appetite, this day excursion is for you!
We will begin on a Saturday afternoon on the west side of Cleveland. I will be the driver for the day, so all you have to do is sit back and enjoy your Saturday! We will visit various local breweries (some small and some larger) and well-known staple food establishments in the region. From the west side, we will venture to the east side of Cleveland and begin making our way back west to Ohio City and the flats. We will end in the south side of Cleveland and then end back in our initial meeting location at around 7pm (depending on time we spend at each location, this time may vary slightly).
At each stop for the day, we will do some sampling. You'll be given the option to just sample the beers and foods or you can order a whole beer or menu item. Everything is included in the cost! I will also give some information about each brewery or restaurant itself as we make our visits so you can learn a little bit about the histories and backgrounds of each. We will alternate between breweries and restaurants throughout the day so that you never go too hungry or too thirsty!
As a craft beer lover myself and someone who is constantly seeking out local gems around Cleveland, I decided to host this excursion to help others experience the same! Purple Hood Adventures excursions are meant to connect wanderlusters and creatives alike from all over the area and this is a chance for us all to meet one another, experience and explore together!
The cost of the day trip will include rented transportation, fuel and a driver, samples (or a whole beer if that's your thing!) from 7 local breweries (both hidden gems and some well-known ones), samples or ordered menu item from 5 staple food establishments around Cleveland, a personal Purple Hood Adventures beer mug, an optional mask and hand sanitizer and new friends and connections for life!
Highlights:
Working Class Brewery, Slyman's corned beef, Goldhorn Brewing, Platform Beer Co, Ohio City Burrito, Hansa Brewery, Frank's Bratwurst from West Side Market, Brick and Barrel Brewing, Collision Bend Brewing Company, Hot Sauce Williams (known for Polish Boys), Jack Frost Doughnuts (dessert, obviously!), Fat Head's Brewery
Day Trip to Red River Gorge from Cincinnati
Date: Saturday, April 24th, 2021 7:30am – Approximately 9:00pm
Length: Approximately 13.5 Hours
Departure Point: Eden Park Parking Lot – 950 Eden Park Dr, Cincinnati, OH 45202
Description: Part of Daniel Boone National Forest, Red River Gorge is one of the most beautiful places in the region to visit for a day of hiking, ziplining, picnicking and wildlife viewing.  It is known for its unique sandstone arches and towering cliffs among other natural wonders and it is all within only a couple hours drive from Cincinnati! We will meet in Cincinnati early in the morning where you can park your car for the day and I will drive all of us in a rented passenger van to our destination. We will spend the entire day hiking various top trails, swimming in natural swimming holes, ziplining and just connecting with others who have a passion for travel, nature and living an active life! We will finish our active day with a cold beer and some food at Sky Bridge Station. At around 5:30pm, we will begin heading back home and arrive back to our cars in Cincinnati at around 7:30pm.
The cost of the day trip will include rented transportation and fuel, a day of planned hikes, ziplining, breakfast items and snacks, waters, appetizers and a drink of your choice at the end of the day, a Purple Hood Adventures water bottle and lifelong friends! All you have to do is say yes to a day of adventure!
Highlights:
Natural Bridge via Balanced Rock and Lauren Ridge Trail, Indian Staircase, Red River Gorge Ziplining, Sky Bridge Station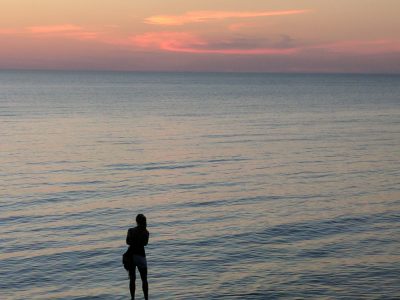 Day Trip to Geneva-on-the-Lake from Cleveland
Date: Saturday, August 7th, 2021 10am-8pm
Length: 10 Hours
Departure Point: Cleveland, Ohio- W. 117th-Madison Rapid Station, Cleveland, OH 44102 (the RTA Rapid Station Park and Ride lot in Lakewood)
Description: What a wonderful day for a day trip to wine country and a beautiful region of Lake Erie! We will meet in the morning at 10am and I will drive all of us in a rented passenger van about an hour away. We will spend the entire day in one of the top Ohio getaway hot spots in the state! We will spend the afternoon visiting the state park beach for a kayaking experience, swim and picnic! From there, we'll visit some of the numerous wineries of the region and also head to the main strip where the cute 50's era diners, arcades, shops and entertainment are! Activities will ultimately depend on the group's choices, but there are PLENTY of things to do in the area. We will have dinner on the lake and maybe take a Ferris wheel ride and depart Geneval-on-the-Lake at around 7pm and return to Cleveland at around 8pm.
The cost of the day trip will include rented transportation and fuel, kayaking, a picnic lunch, one glass of wine from each winery we visit (or whatever you might like instead!), all group activities, dinner on the lake, taxes, logistics planning, snacks, waters, a Purple Hood Adventures wine glass and lifelong friends! All you have to do is say yes to a day of adventure!
Highlights:
Old Firehouse Winery, Ferrante Winery, Old Mill Winery, Winery at Spring Hill, Geneva State Park kayaking, swimming and picnic, mini golfing at the oldest continuously operating course in the country, Geneva-on-the-Lake famous trip of shops, restaurants, arcades, beachfront entertainment and live music, and much more!
Have specific question or day trip requests? Send us a message!