WHO AM I?
OK! YOU clicked on the link! You asked! I hope you like reading!
My name is Marie Elena and I basically live a real-life comedy show (seriously…you should see what happens to me in public)! But I don't get paid and I don't get the fame either. I'm mostly just that person that trips over that tree root right in front of you and then says something super awkward and painfully limps away while pretending not to be crying.
I've never been "normal." I got teased in middle school for using too much color in my art projects or for using too many exclamation points on my writing assignments. I once proposed that all streets and sidewalks be changed from their dull grey to brilliant neon colors to make people "feel less depressed" when writing a persuasive paper in the second grade (I think I failed that assignment with FLYING colors)! It's a sure sign if a movie received a high rating on Rotten Tomatoes, I'm definitely going to hate it! But a 30%? Get me to that theater! I love horror movies and candy no one likes. I prefer cats over dogs, sweet things over salty things and carpet better over hardwood floors. I skip dessert NEVER and I hate structure and routine. I'm basically the anti-human!
To add to matters, I'm basically a walking air conditioning unit and to compensate for my excessively cold body temperature, I can usually be found wearing triple the layers of clothing of anyone around me.
When I was walking around the streets of Sydney, Australia one cool Friday night on a backpacking trip, I walked past numerous night clubs filled with women wearing cute short dresses and no sleeves as I trudged past in my three hoodies and my trusty purple Mount Zion windbreaker with the hood up. It was then that the light came on (sadly not the heat light). Traveling the world and being cold while doing so basically defines my entire life! That same purple wind breaker has been with me time and time again through my adventures and I realized I've got the pictures to prove it!
And so my name was born! My start up travel business, which I once called "City Hop," was no longer. It became something new and exciting as I suddenly embraced who I was after all those years. And so the name "Purple Hood Adventures" was born!
Leading up to all of this, I tried living the conventional life for my first 25 years of living, but it didn't stick. Now I'm living the unconventional life while still maintaining a "regular" career as a remote speech-language pathologist, all while growing a business I'm passionate about. I'm just about juggling 2 lives here! I still have a long way to go, but my goal is to help YOU begin to take the life that fulfills YOU and to finally take that leap too.
Society is a one giant skyscraper-shaped cookie cutter and some of us just DON'T fit that mold. I am one. Maybe you're another. I believe that travel and living life rather than DOING life is what gives us mental and physical health, power, happiness and "success" in life. Most of us get 80-90 years if we're lucky. My mom passed away in her 50's when I was just 16 years old and my dad has terminal cancer, so I've learned a valuable lesson about never taking advantage of life and time. I decided to get out there and make life all that it can be while I can. And so, I started traveling.
After grad school, I worked in nursing facilities where I spent 90% of my day dreaming about traveling to Australia while I spent the other 10% listening to elderly patients tell me to "GO NOW! What are you waiting for?!". I survived this lifestyle for THREE whole years which may as well have been 30! With my unconventional wanderlust, obsession with travel, borderline unhealthy addiction to geography and travel blogs and my looming 9-5 hives, I decided enough was enough!
I took the plunge and started doing remote speech therapy work with clients in Alaska, which allowed me to live location-independently and actually LIVE my life, all while being able to finally begin to develop a business centered around my passions of seeing the world, creating and building a life of memories instead of…well…things!
Unlike many other bloggers, I still do live in a house with my husband and my cat Sampson (he is SPECTACULAR). I have lots and lots of student loans, I have friends in the area and I go to coworker outings and double dates like everyone else. I'm the ripe old age of 32 now. I don't have kids and I seldom shop for clothes. I spend every free second of every day either developing Purple Hood Adventures, planning to travel or ACTUALLY traveling (yeah I'm THAT person). Then I come home and drive my 2002 Pontiac Grand Am (filled with souvenir travel bumper stickers) with 250,000 miles on it. I've learned to ignore the commentary about "being grown up and needing to buy a newer "better car" (AKA a sterile normal car with no reminders of my travels and an added car payment-yeah no thanks)!!
My goal is to be that last post you read before you decide to transform your life for the last time. I want to help you realize that life is precious and that everything you do is by choice. My goal is to inspire you to be…YOU (embrace those awkward hiking mishap battle wounds)! Once you truly become yourself, you'll have the best kinds of stories to tell! Even our misfortunes end up being what makes us the most interesting!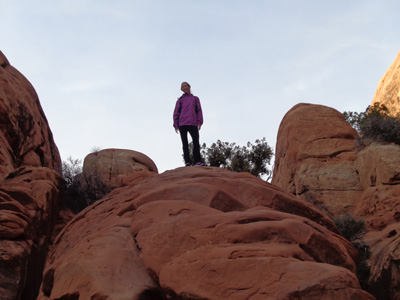 I have a blog and podcast about my own experiences and I share with you the life advice I have learned from my time spent traveling and reflecting. I also work with only the most unique knowledgeable touring professionals all over the world to help you get that experience your soul is craving (you know, the one that REALLY defines your adventures). New tours and destinations are being added daily in nearly every destination your heart could imagine! All you have to do is decide where to go…oh, and book your flight, car and accommodations…all of which I also have right here for you all ready to automatically scan the best deals of the internet! Score! Still not enough? I also offer travel planning services and even organize my own group trips for other wanderlusters and entrepreneurs alike ALL OVER THE WORLD!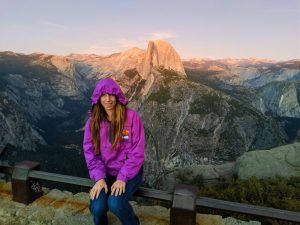 And in the meantime, if any of this interests you or you have your own business or blog, I want to MEET you! I arrange meetup groups all over the country and world in hopes to create a worldwide bond and network of everyone who wants more out of life! I have both physical meetups as well as virtual ones so you never have to miss out on a gathering! If you just have a question or want to share a travel story, check out our forum! If you're looking for something REALLY unique, you can attend one of our many "in-home" virtual travel events to bring everything you love about travel right to you!

I want to be the first ever worldwide travel community for both travelers AND entrepreneurs and creatives as well as a multipurpose travel hub, all in one, for all of us to come together and meet and help one another along in our "unconventional" lives. And I will always personally help you (and myself) get there. I have created connections for you to help you escape those 9-5 hives whether that's by starting your own blog or podcast, teaching English overseas or just starting something new remotely to free you up to explore the world! I've BEEN there! Purple Hood Adventures is a community, not a competition like most other things in life. We are not a corporation or a billion dollar mainstream booking company but a 1-2 man small business run from home hoping to expand one day (but not so much that I am EVER removed from the original purpose).
Oh yeah, and on a side note, my husband and I are pretty into craft beer and we brew it from home. Soon, we will begin selling travel-themed craft brew to add to Purple Hood's hodgepodge of good things! After all, what else perfectly complements an evening spent looking at flight options?
In case you have read none of that ramble above and immediately regretted clicking on that horrible "My Story" link (See? It's linked again in case you want a repeat experience!), here is why I created Purple Hood Adventures (in a few sentences this time):
If you travel and need an awesome unique experience or tour just about ANYWHERE in the world, you've come to the right place. If you need a flight or a car to get there AND a place to stay, you've also come to the right place. If you need help planning a trip, travel supplies or a group of others who share your passions to travel with, you've, again, come to the right place! If you want to live a free life and/or you love creating, exploring and meeting life-long friends around the world, look no further. And finally, if you have just want to begin working to LIVE and not living to WORK, you guess it, have come to the right place!
Even if you just want to escape from the office and talk travel or share YOUR business and entrepreneurship or you simply want to ask a question or just connect with others who share your interests while "working on that spread sheet", you're definitely on the right site. Basically, if you're a wanderluster, nomad or creative human being (or one of those weird anti-humans), you needn't look any further for a website out there meant for you!
So don't waste one more day! Take Purple Hood Adventures with you wherever you go in the world and get out there and don't take your life but MAKE it. Get out there and start exploring and we'll be there with you every step (or neon orange and pink sidewalk) of the way!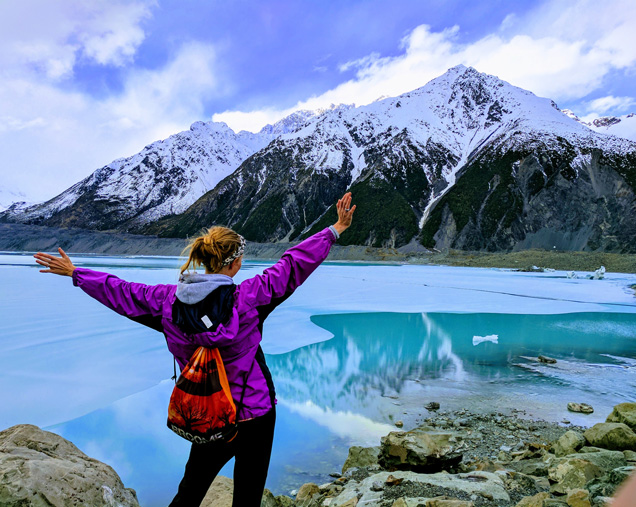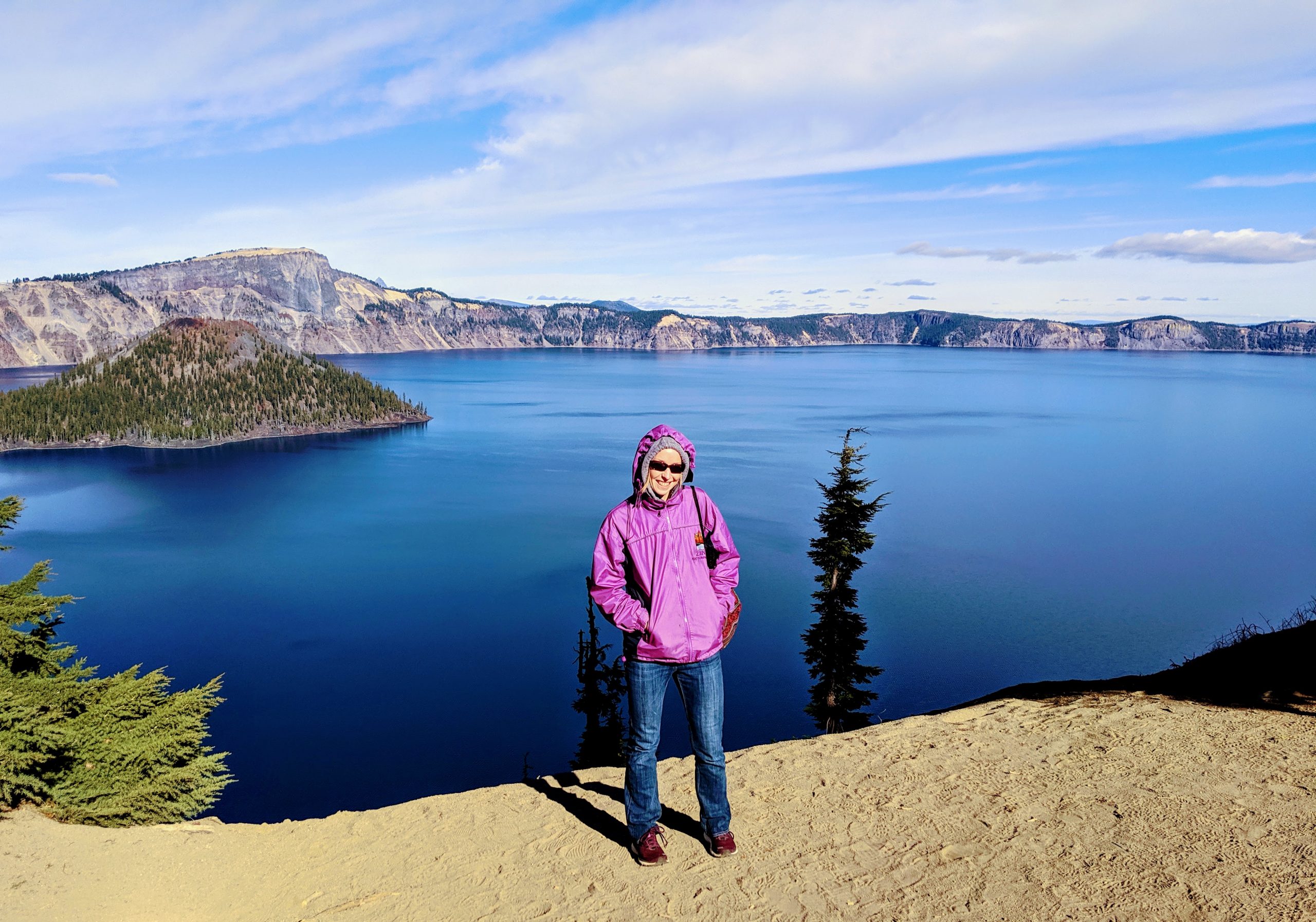 So hop in the car, put the HOOD DOWN AND HEAD OUT!