Our Group Trips are designed for those who value experiences over "stuff," the creative influencers of the world and BOTH!
Trips range in length and vary in theme and purpose. Some group trips are single day outings, while others may last for multiple days. Some are specifically designed for the experience and connections, while others (such as our retreats) will be directed to focus more on gathering creative content or networking with other influencers or bloggers!
Don't want to commit to an entire trip? Check out our shorter term upcoming virtual and in-person events!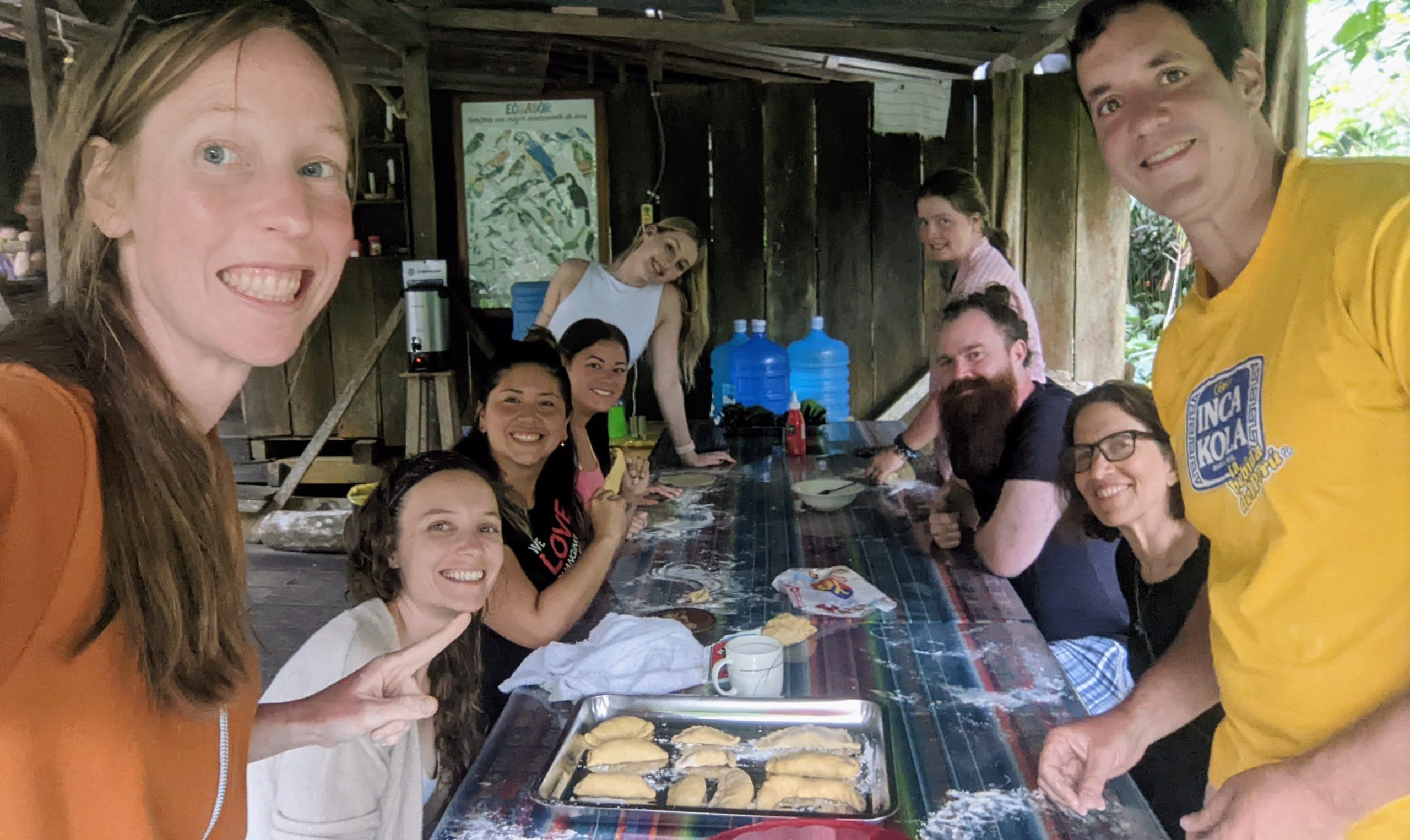 Who are our Trips and Outings for?
Our trips and outings are for and one or MORE of the following:
Those who value experiences and LOVE to travel
Those who value connecting with others and meeting new people
Those who value life and are looking to build an ongoing life of passionate every days
Creative types, bloggers, entrepreneurs and business owners or dreamers
All or most of the above!
If you just love to travel…great! If you are in the process of building your own creative business, website or blog…great! If you love to travel and want to build a new life for yourself in pursuit of even more adventure…perfect! Our trips are for all walks of life, from those just looking to explore more to seasoned nomads and from beginner bloggers to National Geographic experts! Bring your fun travel stories and ambitions, your creative ideas and ambitions and, of course, your general life enthusiasm! See on our next adventure!
See upcoming dates and locations of planned outings and group trips.
By filling out the contact information under the posted trip, you are NOT committing, but simply expressing possibly interest in signing up. We will reach out to you with more information, the full itinerary and total cost when calculated.
Single Day Retreat for the Creatives (Cleveland, OH)
Trip Date: Saturday, July 2nd, 2022

Length: Approximately 8 hours from 10:00am-6:00pm
Price: $90 per person
Description: This one is for YOU, budding creatives and bloggers looking to network, gather content and journal! We will spend a full day visiting samples of what the Cleveland area has to offer, from the nature scene to the art, culture and food scenes!
This day will be a good mix of reflecting and journaling about our experiences, learning how to maximize our own potentials and networking and becoming inspired by other creatives in the community. Looking for a collaboration or a partnership with another creative? Great! Just looking to learn more about creative influencing and finding your niche? Also great! this event will be all about connecting, networking, putting creative intentions into ACTUAL content, inspiring and GETTING inspired!
Highlighted Stops:
Nature:
Worden's Ledges in Hickey Reservation (if there happens to be significant rainfall on this day, we will visit the Cleveland Botanical Gardens instead).

Culture and Arts:
Fine Arts Garden in University Circle (Wade Lagoon- we will have a picnic lunch, trivia, and a chance to journal here)
Little Italy (shopping, historic sightseeing, cafe or winery)
Food/ Drink:
West Side Market
Great Lakes Brewing Company or Mitchell's ice cream in Ohio City (we will again, have a chance to journal about our experiences and bounce content ideas off one another)
What's Included?
A fully planned day filled with activities ranging from visits to arts and culture, nature and food/drink scenes
A mapped out 3.5 mile nature hike centered around the famous 1800s rock carvings of Worden's Ledges in Hinckley Reservation
A Personalized journal and a pen
Information packets and resources on how to build content, grow and maintain a successful creative influencing voice and how to maximize and grow your online presence and audience.
Snacks, a light lunch and water,/span>
A chance to network, collaborate, inspire and BE inspired among other creatives in the travel and experience-building areas of interest!
What's NOT Included?
Transportation between stops (this is a self-drive retreat)
Any admission fees (such as if we end up visiting the Botanical Gardens if there is rain)
Any additional food, drinks or alcohol at any our food stops
Fill out the interest contact form below to express possible interest. Again, you will NOT be committed to anything by filling out the form. This is simply how we will be in touch with you in updating you on the status and details of our retreat. Should you decide to signup, we will email you the invoice directly.
group trips
group trips
group trips
group trips
group trips
group trips
group trips
group trips
group trips