Begin your journey. Where are you Going?
Hi!I'm MARIE ELENA:)
I CREATED PURPLE HOOD ADVENTURES. HERE'S WHY!
My name is Marie Elena and I basically live a real-life comedy show (seriously…you should see what happens to me in public)! But I don't get paid and I don't get the fame either. I'm mostly just that person that trips over that tree root right in front of you and then says something super awkward and painfully limps away while pretending not to be crying.
To add to matters, I'm basically a walking air conditioning unit and to compensate for my excessively cold body temperature….read more
Marie Elena
Purple Hood Adventures is About 3 Things:
1. Travel. EVERYTHING Travel.
2. Connections Around the World.
3. Working to Live and Not Living to Work in the Pursuit of Living a Fulfilling Life.
Built in travel companions and/or other entrepreneurs with whom to share lifelong memories…check! "All-inclusive accommodations and activities but also free time to do your own thing…check! Lengthy and frustrating logistics planning on your own…well…uncheck! Join us on one of our upcoming organized trips or hikes both nationally or internationally and form lifetime bonds with others who share your passions! Our trips are open to everyone, especially solo travelers and entrepreneurs who want to network WHILE traveling!
Let Us Plan YOUR Travels!
Prefer to travel on your own or with your own crowd? Totally cool! But sometimes that "get away from your full time job" BECOMES a full time job to PLAN! We've BEEN there! We'll do the detailed planning and research for your trip based on YOUR input! We can help you plan as much or as little as you'd like from a specific logistic to your entire trip! Your call!
So maybe you already did the logistic work for your vacation but now it's time to book your activities! We partner with only the most experienced passionate guides and touring companies all over the world to give you the truly authentic experiences you're looking for. We've already done the leg work in sorting the "good from the bad" tours. I would know. I experience them myself! Have a specific need in mind? We'll work with our suppliers to find what you're looking for free of charge!
Don't trust someone to book your trip for you? Totally understandable! Book your own flights, hotels, cars and whatever else you might need all here on ONE site! Cut the time AND stress in half! Keep tabs on your trip without keeping 10 tabs open on your computer!
Join Our World Travel Network!
We've begun a worldwide network and bond of individuals from around the world who LOVE travel and creating. If you want to form lifetime connections, I invite YOU to be a part of our group (meeting with us either physically OR virtually)! We travel together and hold meetups in various cities and also online in efforts to form an alliance of bloggers, backpackers or people who just love adventure! Or if you want, just post a travel question or share that story you have about "that one time you got your pant cuff stuck in the New York subway" on our online chat forum!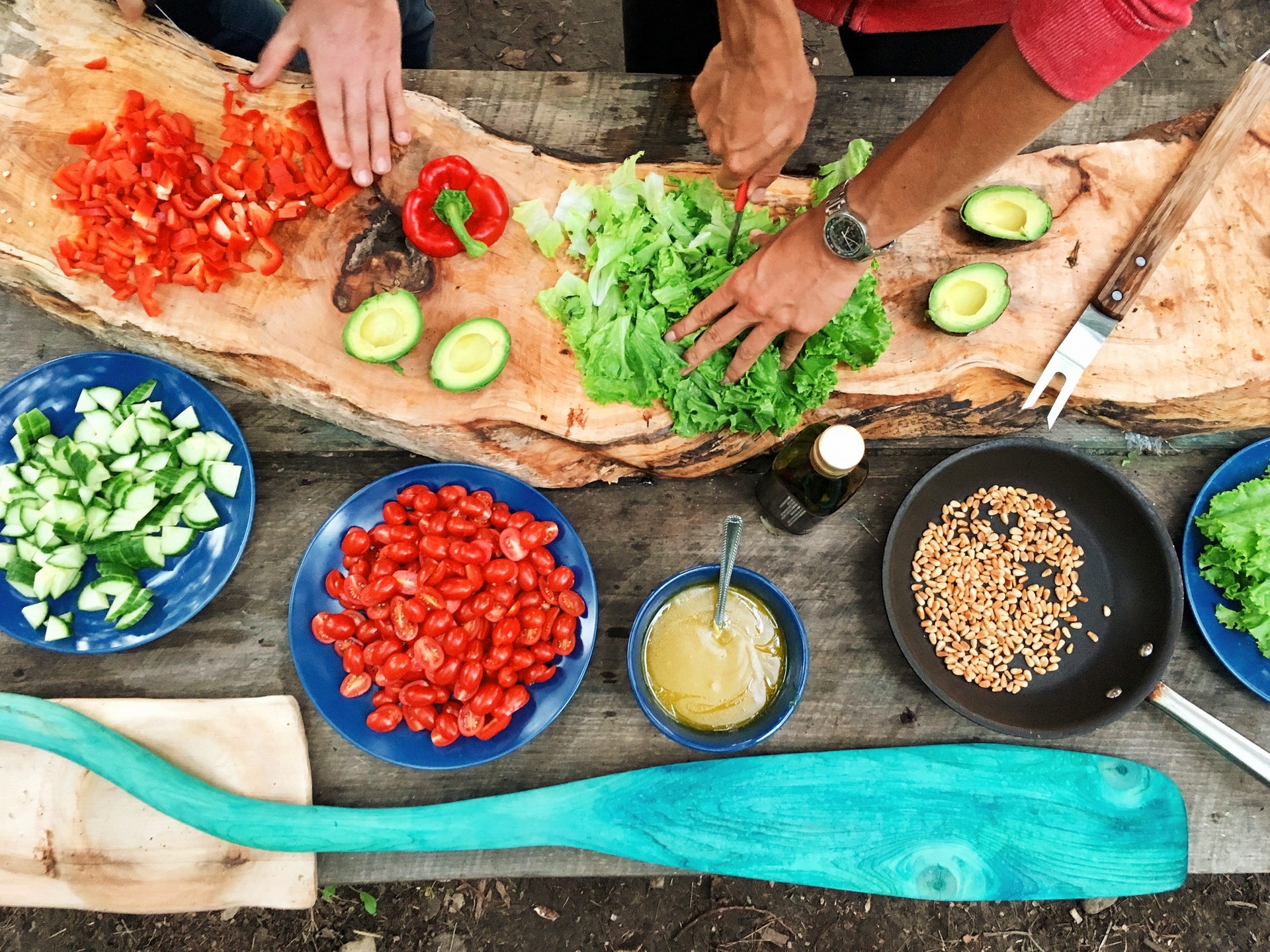 Join Us Virtually for Around the World Events!
Aside from our online virtual meetups, we also host in-home events that you can attend on any given day of the week! From international recipe cooking classes to cultural craft making and "sounds of the world" music meetup sessions to destination information nights and virtual hikes, we offer everything you love about travel from the convenience or your home (or wherever you happen to be)!
Read My Blogs!
I've been a few places. I also live a daily reality that is a real-life comedy show. Seriously. You can't make some of this stuff up. Learn how travel and experiencing the world has completely changed my world and self confidence. I LOVE to write and share my experiences. I want to help give you what I learned the hard way and make you laugh until you squirt milk out your nose because the stories are all much too real!
I always thought "travel hacking" was some kind of "complicated cheating-the system" process known only to professionals with "secret ins." But in reality, it's actually quite simple to save the money to travel, earn free rewards and essentially travel for

OK, enough quarantine. You need to get out and about NOW before you completely lose all residual sanity! International travel may be out this year, but domestic travel is IN IN IN! And what better place than a US national

Congratulations! You've booked your trip to one of the most stunning and peaceful places on the planet: Costa Rica! But there are many important bits of information to know about ahead of time as well as interesting fun facts that
Listen to my Podcasts or Watch my Videos!
Visit our media page where you can find ALL of our media! This is where you can not only scope our my blogs but you can also find Purple Hood Adventures podcasts and videos! Follow along with me visually or auditorily through our travels, hikes, how-tos and discussions related to travel topics and the ins and outs of blogging and breaking free from the typical 9-5! Hear about my own very "unusual" and "nontraditional journeys" through life as I share some "funny-after-the-fact-not-so-much-at-the-time quality life and travel tips and advice! Plus….I wouldn't leave you without some good old fashioned give aways and travel games now, would I?!
So I really meant it when I said you can find everything you need for your travels all on one site (including that TOTALLY necessary stuffed snowman putting your bag over the weight limit)! I've already done the research on the best equipment and prices and conveniently placed everything in one place for you! Check out my page of equipment, gear and accessories. Again, no need for 800 tabs and 800 extra dollars spent because you didn't do your homework!
Let us Help YOU Break Free of the 9-5!
Some people are destined to create, start something new and break free from "typical societal expectations". But the problem is that most of us are consumed by worries about risks, not knowing where to start or even the feeling of being overwhelmed with the logistics. Most people strive to be "content" or "like their jobs." But what IF you could have more?? Whether you are looking to have the ideas and skills just to work remotely while traveling, teach English abroad or start your own blog or podcast, we're here to help!